Vordio 3.0.4 Release
Vordio 3.0.4 includes important fixes and some great new features.
To get the upgrade please use the download link in your previous email receipt. If your email link doesn't work, please contact support to reissue.
Bug fixes:
* Audio attached to titles was ignored.
* Media with file names that included the '+' character were mistakenly considered offline.
* Occasional incorrectly muted audio items.
New features:
* Pro features have been moved into the free Vordio Lite version and timeline limit increased from 3 to 5 minutes. This allows free users to experience all of the Pro features.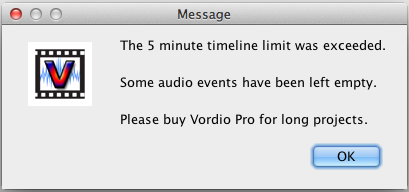 * Project sample rate now forces audio interface to adopt setting automatically.

* Better track organisation with support for complex audio source mappings including surround sound, reverse stereo, dual mono etc. Items are also now cloned, reconfigured according to each source and put on different tracks. In the example below a 5.1 Surround file has been split into 1 stereo, 2 monos & 1 stereo with some disabled.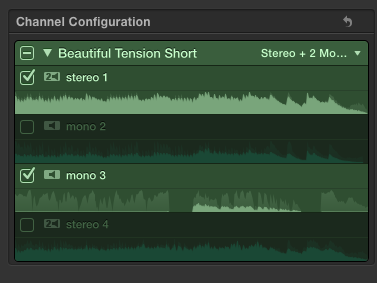 This results in separate audio items on different tracks (one for each audio source). This is much more convenient for mixing than before (a single 6 channel item).

Example project conversion using Vordio 3.0.4