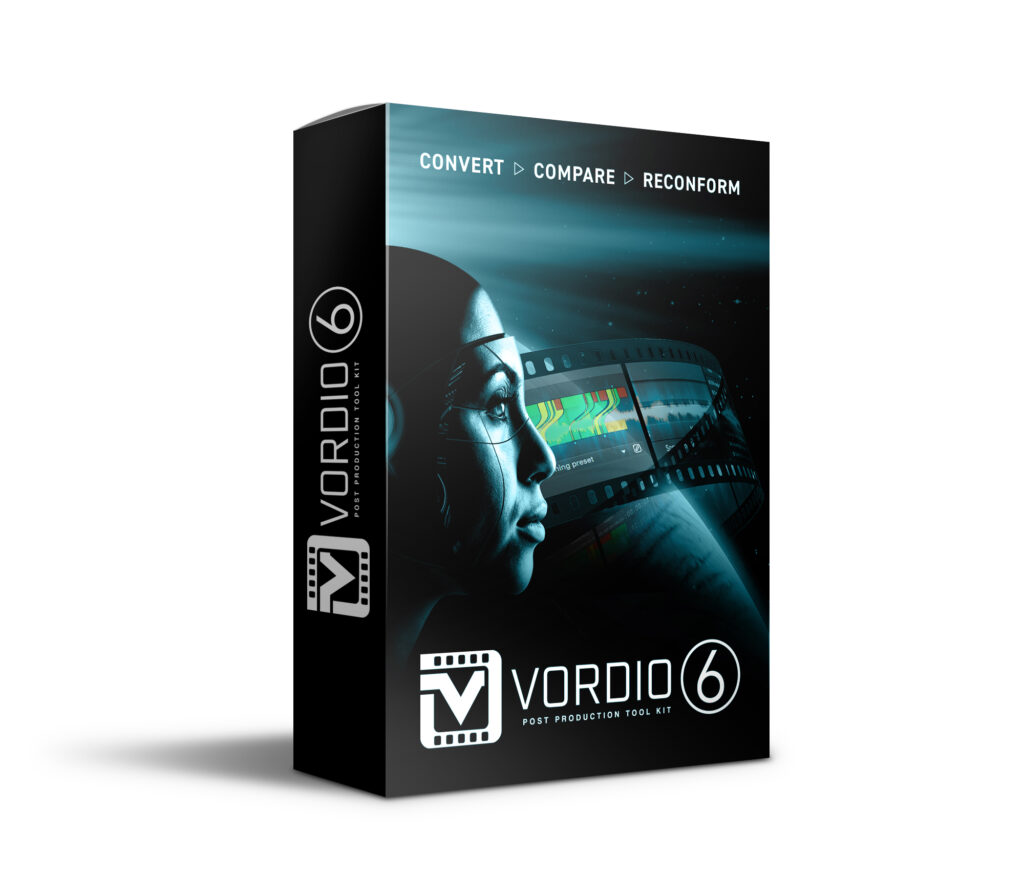 Vordio is a post production tool kit for sound editors & sound designers collaborating with video editors. It has tools to convert various interchange formats and to compare input formats to detect edit changes and to reconform target projects to match those changes.
Vordio is available for both Mac OS & Windows.
The free version imposes a 3 minute timeline limit for the translated project. However all media for the full timeline will still be copied & transcoded into a single folder. The video editor can then zip up the generated media folder to send to the sound editor. The sound editor at the receiving end can use their licensed version to convert the full timeline that will now link to the packaged media. Read more about the remote workflow.
Supported Input Formats
FCPX XML (.fcpxml) – Final Cut Pro X, Davinci Resolve*
FCP XML (.xml) – Adobe Premiere, Final Cut 7, Davinci Resolve*
AAF – Advanced Authoring Format (.aaf) – Avid Media Composer, ProTools
REAPER project (.RPP)
Adobe Audition session (.sesx)
CMX3600 (.EDL)
AES31 ADL (.adl) – Nuendo
OpenTL (.tl) – Presonus StudioOne
Presonus Capture (.capture) – Presonus StudioOne
Protools Session Info (.txt) – ProTools (text metadata only – no audio)
A recent update to Resolve v17 fixed an issue with AAFs. This is now the recommended format for transfer from Resolve to Reaper. The correct export/import settings to use in Resolve and Vordio are important for good results. See instructions for best Resolve AAF export and Vordio import settings.

*Davinci Resolve XML exports have some limitations & can be quite buggy in terms of including the correct audio & channel metadata. Some Resolve features such as using sync-clips to sync audio to camera footage result in the wrong audio being referenced in the XML. The most reliable way I have found is avoid sync-clips in your workflow and to instead use multicam to sync audio & export .fcpxml (.xml seems to not work well for either multicam or sync-clips).
Supported Output Formats
REAPER project (.RPP)
Adobe Audition session (.sesx)
FCPX XML (.fcpxml) – Final Cut Pro X
FCP XML (.xml) – Adobe Premiere, Final Cut 7
AES31 ADL (.adl) – Nuendo
OpenTL (.tl) – StudioOne