Vordio 5.5 Release
Vordio 5.5 now available for download here (or via the direct download button on Vordio). It is a free update for all 5.x users.
Fixed:
* Reconform now injects new material at bottom of tracks to prevent existing track indexes being affected
* Reconform now moves post fx pan envelopes which were erroneously ignored before
* Fix for extraneous spaces in project name preventing project folder being created
* Fix for special characters in project name creating illegal file and folder names
* Fix for FCPX XML parsing error when asset has no name
New:
* Optional search folder added to convert and reconform which is useful if media not in original location.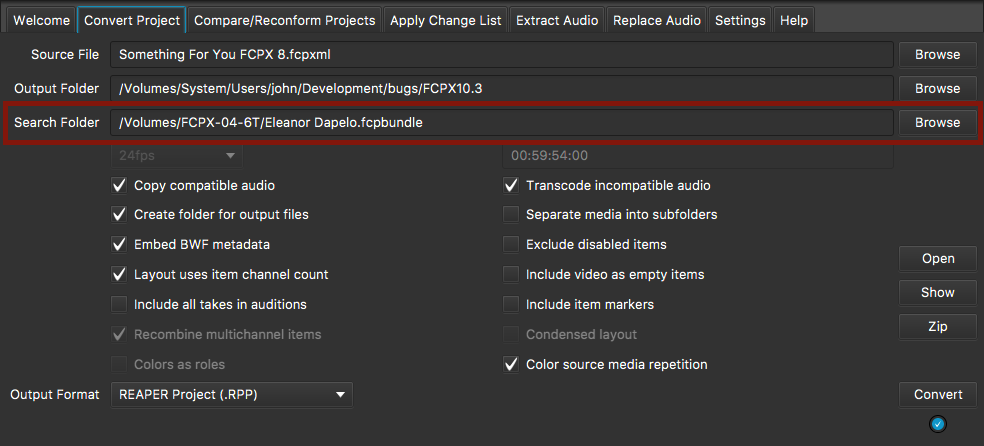 * Minimised the size of empty parent tracks in RPPs to give more screen space to tracks with items