Install
Vordio is not delivered by the Mac App Store, so you must check a setting in Gatekeeper that allows apps from outside the store.
NOTE: If you see the message "The application "Vordio" can't be opened" on Mac OS X, please contact support for a work around. This appears to be due to a permissions conflict between Vordio and Adobe Suite.
NOTE: If the Vordio UI quits immediately on Mac OS X, this can be due to badly installed Fonts or graphics acceleration issues. Please contact support for a work around.
1. Find System Preferences -> Security & Privacy -> General

2. Find 'Allow apps downloaded from:' and choose the setting 'Anywhere'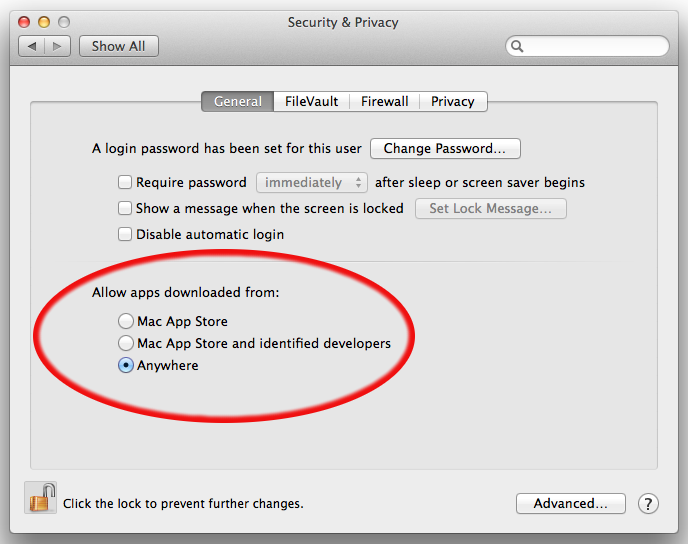 3. Open the disk image and drag Vordio to your applications folder. Unmount disk image.
4. After installation you can set Gatekeeper back to 'Mac App Store and identified developers'
5. Vordio now attempts to automatically download, install & configure FFmpeg when first run. If this step fails read the FFmpeg installation instructions, including download links for Mac and Windows.